Landashir - A self-governing commune.
Landashir is a
community
of people which are united by a
shared identity
.
Landashir might be considered therefore a "micronation". The country does not have a seat at the United Nations - that is true - but it is a state with political operations and links with other like-minded communities of people.
---
Here is a rough timeline of the history of Landashir:
2001 - Landashir founded as a nation-state project by James von Puchow and his family in August.
2001-2008 - Landashir undergoes several forms of government with a population of only 4 people - kingdom, principality and crown principality.
2008 - Landashir publishes itself on the micronational encylopaedia - MicroWiki, and begins to form alliances with other self-styled 'micronations'
2010 - the Crown Principality of Landashir becomes the Antarctic Community of Landashir as territorial claims include Farwell Island, just off Antarctica
September 2010 - name is changed to 'Community of Landashir'
2011 - Landashir celebrates its tenth anniversary, and strengthened ties with the Federal Republic of St.Charlie result in Landashir becoming a Permanent Territory of the St.Charlian Commonwealth, though still retaining internal governance

2012 - Landashir participates in the 2012 Polination Conference in Chelsea, London

2013 - the Landashir'n Government becomes inactive and Landashir becomes a self-governing commune without any political structures

2014 - the Landashir'n Government is reestablished by Landashir'n citizens as the collective governing body of all citizens of the country - the Community of Landashir is reformed to reflect this political change

2015 - the Landashir'n Government and the Foreign Office of the Empire of Austenasia share a diplomatic office in Edinburgh, Scotland - the "Scotland Office"

2017 - a new declaration and constitution is released to the public

general information
Name of country

: Landashir, officially the Community of Landashir or the Landashir'n Community

Nationality

: Landashir'n, or Llon (archaic)

Government type

: communal legislature with voluntary administration

Date of secession

: August 2001

Head of Government

:

de facto

Chief Minister James von Puchow

Official religion

: secular

Currency

: Landashir'n Shilling

Official languages

: English (administrative), Francillish
Powered by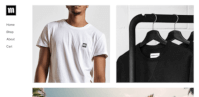 Create your own unique website with customizable templates.