Scotland Office
Schottland-Ofís

Under the operation of the Landashir'n Government as of

5 January 2015Bruntsfield Links, Edinburgh, Scotland
Official Government Office and contact address in Great Britain;
de facto
Representative Office in the United Kingdom
Offiziele Ofís vu Govern en Adresse in Groussbritannia;
de facto
Ofís vu Représentatioun in de Viréen
ëchte Koenichréech
(Operated by Agency for Government Representation)
(Operéiert vus Landsgruppe fur Représentatioun vu Govern)
---
Office of the Deputy Chief Ambassador of the Empire of Austenasia
Consulate in Scotland for the Austenasian Foreign Office

Ofís vu Unnerchefdiplomat vu Réech vu Austenasia
Diplomatofís in Schottland fur d' Osserréechsofís Austenasisch
---
The Scotland Office was set up on 5 January 2015 in Edinburgh, Scotland as "an official centre of official communication and diplomatic affairs run from a joint office ...
between the Landashir'n Government and the Foreign Office of the Empire of
Austenasia."
Visits are by appointment only. Official correspondence should be directed to:
Powered by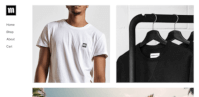 Create your own unique website with customizable templates.